Naturalization and Records Requests
For information on how to obtain case file or naturalization record information please use the links below or call (440) 576-3821.
25 W. Jefferson Street
Jefferson, OH 44047
Fax : (440) 576-2819
Office : (440) 576-3637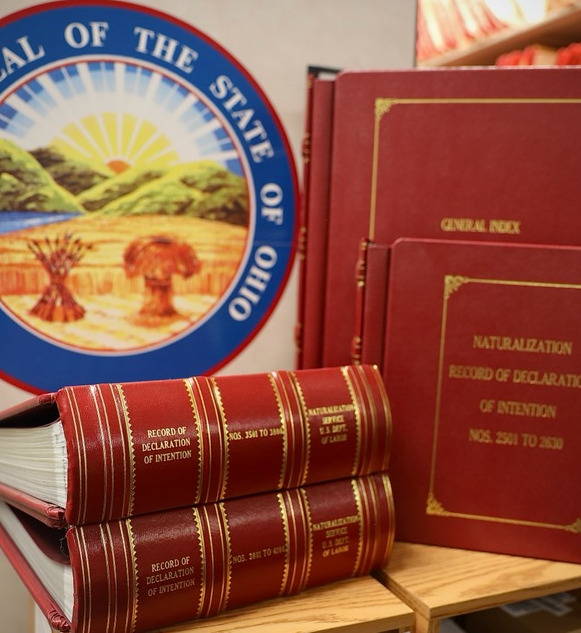 The act and procedure of becoming a citizen of a country is called naturalization. In the U.S., naturalization is a judicial procedure that flows from Congressional legislation. However, from the time the first naturalization act was passed in 1790 until 1906, there were no uniform standards. As a consequence, before September 1906, various federal, state, county, and local courts generated a wide variety of citizenship records that are stored in sundry courts, archives, warehouses, libraries, and private collections. After 1906 the vast majority of naturalizations took place in federal courts.
Naturalization laws have changed over the years. These acts are important to understand as they would have greatly impacted when your ancestor was able to become naturalized, as well as the exact process he or she had to go through to become a citizen. For example, some naturalization acts required residency in the U.S. for a certain number of years, some excluded certain ethnicities from being able to become citizens, and others granted citizenship status in exchange for military service.
Please note that clerks of court are prohibited by law from making and issuing certifications of naturalization, record or any part thereof, except upon order of the Court.
Persons requiring such certifications should be advised to contact the Bureau of Citizenship and Immigration Services at 1-800-375-5283 or view their website for more information.